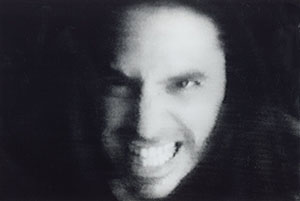 Still from Twin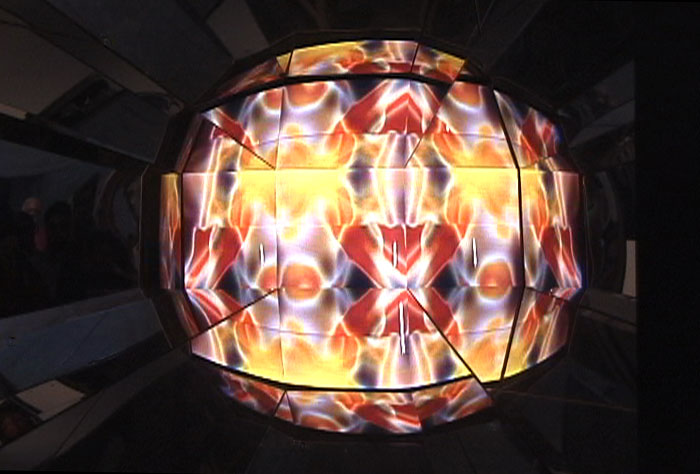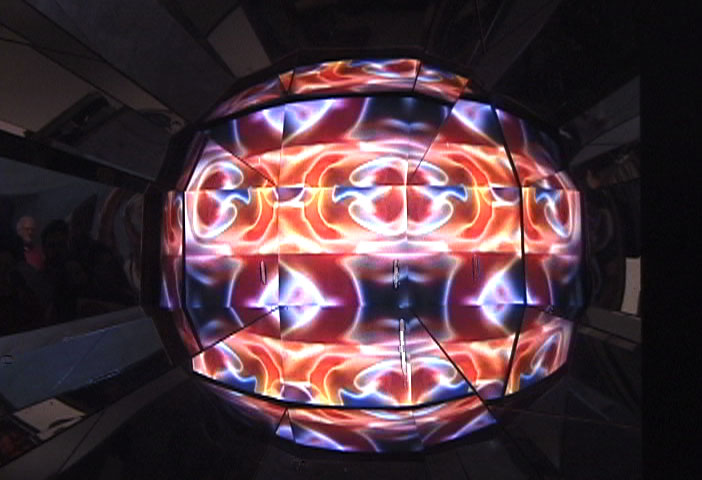 Videola stills: S. Klein
Video projects:

Music to accompany Dawn McMahan's Solo Dance performance: Portrait by means of the sun, 2008 & 2010
21 Grand, Soma Arts and Bare Bones Butoh
DS: guitar and Greg Scharpen: electronics.
https://www.youtube.com/watch?v=dGaE1gMoxfc


(bathtub)
Berkeley City Club, 2000
DS: Text / narration, with music by Greg Scharpen
http://vimeo.com/17625970


Terry Riley, Edge Festival
A Rainbow in Curved Air Revisited, Live performance, Hertz Hall, 2003
Created video to accompany performance by Terry Riley


Experiments in Television exhibit
Berkeley Art Museum, 2000
Made video to be played in the kaleidoscopic Videola projection system, and live music performance featuring David Kwan and DS.


Argumentum Ornithologicum: 21 Grand etc.
A video based upon the JL Borges story


Twin
"Television through a glass darkly," is how Dean Santomieri's Twin, has been described. Television reaching out to the so-called real world and the real world weaving itself back into the fabric of fiction. Our narrator finds himself acting as the "screen" in a vicarious projection of David Lynch's Twin Peaks. Once in the real world this twinning exhibits the properties of a living thing and spreads its influence into the world with disturbing consequences. 1991.
Screened locally (ATA, Roxie, Red Vic) and in festivals around the world, 1991-1993.