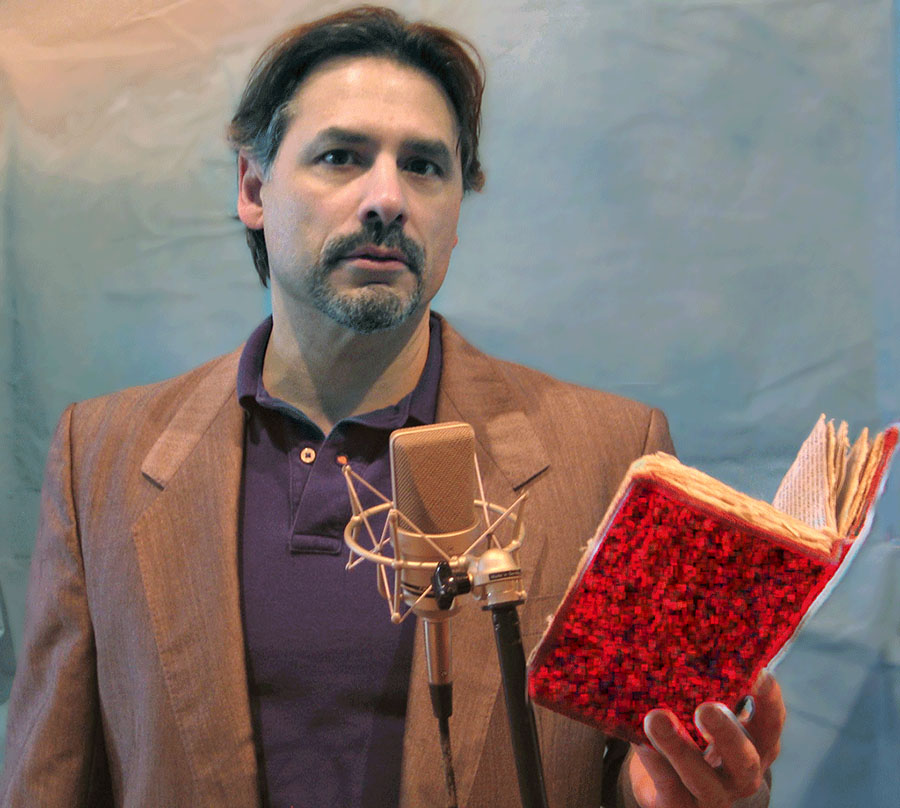 Photo: M. Bentley
Dean Santomieri composes and performs using electric resonator guitars in non-standard tunings. Stylistically his playing is most closely associated with the modern classical avant-garde, and is characterized by a loose compositional framework that allows for improvisatory explorations. Since 2011 he has been playing and recording with violinist Thea Farhadian, in the Santomieri-Farhadian Duo.

He also regularly performs as a spoken word artist, usually with musical accompaniment. His stories and poems are inspired by music, dreams, the visual arts, word games and intentionally misheard / misread items from radio and newspapers. One fan described his self-accompanied narratives as: "Derek Bailey meets Italo Calvino!"

His opera: Facebook, the Opera, for three singers and piano, premiered in 2013 in San Francisco. The libretto follows the organizing structure of social media, with "likes", "notifications", "friend requests" and "status updates". The opera addresses the issues of privacy and alienation with humor and pathos.

Stephen Smoliar's Examiner review:
"The libretto amounted to an extensive tour through all of the many ways in which "social networking" has devolved into the inchoate chatter of texts too trivial to even hint at the possibility of semantics. Petersen and Clausen served as a chorus, responding to Santomieri's petty observations with typical Facebook reactions, such as "Like," "LOL," and, of course, "OMG." Santomieri's deadpan delivery made the result as hilarious as it was perceptive."

Dean has also been associated with the groups: Donkey Boy; Malcolm Mooney & the 10th Planet; I Franzen; Ghost in the House and the Cornelius Cardew Choir.